Jill Love Art Collections
Shop for artwork from Jill Love based on themed collections. Each image may be purchased as a canvas print, framed print, metal print, and more! Every purchase comes with a 30-day money-back guarantee.
About Jill Love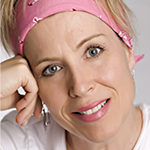 My memories begin as a five-year-old-free-spirit discovering and creating anything 'beautiful.' I was bold, creative, curious, and loved adventure. It stands to reason that when I spray painted the neighbor's black hearse (he was an undertaker) silver that I was destined to be an artist. In my 7th decade, my free spirit has settled down a bit (the hearse owner would be glad). But still, curiosity, creativity, and an eye for beauty define me.

Collecting beautiful words has been a lifelong hobby. Inspirational quotes give me direction, strength, peace, lightheartedness, and a sense of community. They assure me that I am not alone in my feelings and life experiences. A moment flooded by beauty can shed light in even the darkest corners of our being. Mixing inspirational words with beautiful images lights me up. Doesn't this world need a little more beauty and inspiration spilling out everywhere? If my photo art creates a moment that lights you up inside too, then I've accomplished my purpose.

I have other interests that also enrich my art and my life. As a gardener, it is my meditation, my solace, my love to be there with the bees and the buds and the blooms. Dahlias and zinnias make my heart sing. I've been in love with ornamental gardening my whole life. My mother had gardens, as did my grandmother. I have flowers that come directly from them, although my grandmother has been gone for 40 years.

My family is my foundation and wellspring of joy. I live in a colorful cottage on a little lake with big windows through which my love and I watch the sun set as Michigan transforms itself throughout the four seasons. I practice daily gratitude for the bountiful blessings in my life. I also love traveling, walking on the beach, blue jeans (stonewashed with holes), exercising, and fashion.

Although I no longer do portrait work, I enjoyed photographing brides, babies, puppies, and people. I was a member of Professional Photographers of America, participating in their competitions and training. I earned Michigan Photographer of the Year in 2009/2010. I was so sure I'd never win that I didn't show up at the annual black-tie ceremony. Imagine them calling my name while I was sound asleep an hour away. Darn! After I retired from photographing weddings, I realized how much I missed them, so I became an officiant and occasionally create custom ceremonies. The love and joy a couple and their family exude on the day of a wedding is magical.

Whether my work appeals to you to sip coffee from or jot down notes on, hang on your wall, cover your phone, or to wear as apparel to make a statement, I'm flattered. I'm honored. And I'm so very glad to meet you!

Please sign up for my mailings for exclusive offers and information below on the right in the black box to make this journey we are on together a more beautiful one. Sending you love...